l
CAMPAIGN
Event Management
UDIA
The Urban Development Institute of Australia (UDIA) holds a national congress event each year, and 2017 is Perth's year to host. The local UDIA team members are given full autonomy to run the national congress with the aim of providing guests with a unique perspective into urban development. The 2017 event held at Crown Resorts Perth, is themed 'today's vision, tomorrow's reality' and will showcase how technology, transportation, urban infrastructure and social trends are going to shape the way cities develop in the future.
Breadbox Marketing was engaged by the UDIA team to create the event branding, produce the event collateral, and market the Congress to increase partnerships, exhibitors, and ticket sales. Starting with a round table discussion, the strategic marketing and PR team developed a clear brief, outlining the target audience hierarchy, the key benefits, the brand's challenges, the audience benefits, and the desired response. Following this strategic work, Breadbox's creative team translated the brief into a strong event identity.
This identity then followed through into all the key deliverables for the event:
Event landing page
Digital animation
Event collateral (including sponsor documents, flyers, registration documents, exhibition maps etc.)
E-newsletters
Full event website
Public Relations plan
Marketing and media plan
Social media management
As the three-day event approaches in April, we are looking forward to seeing everything come to life as people from all over Australia travel to the UDIA National Congress.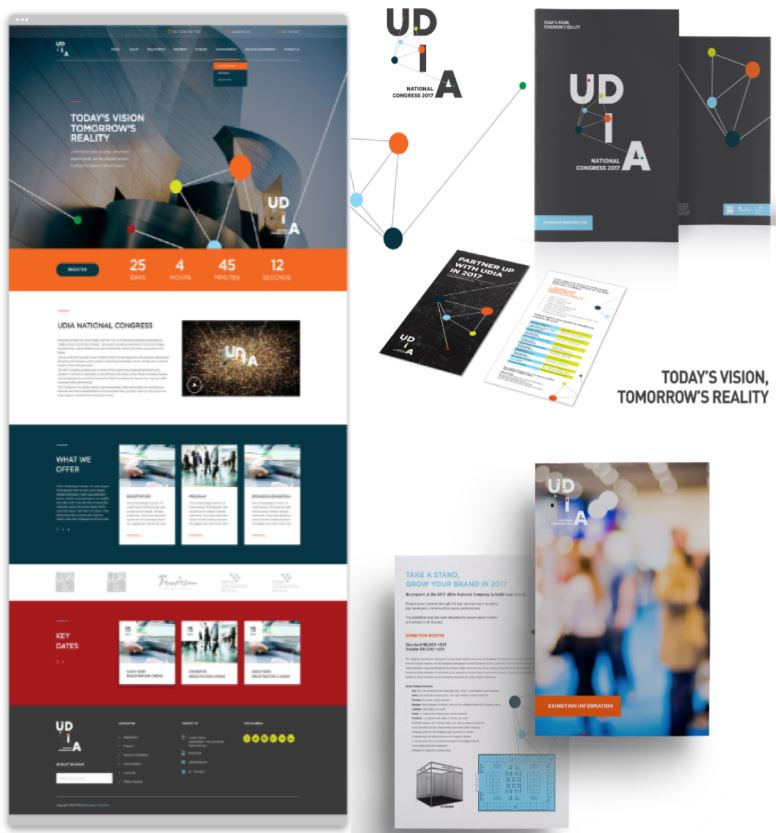 Can we help your business
or organisation rise?
We'd love to hear from you.
Get in touch