l
CAMPAIGN
All The Smarts
Smart Homes for Living
Smart Homes for Living is an established Western Australian design and building company that needed to increase brand awareness and recall among its audience. The team at Breadbox Marketing were engaged to help the brand own the word 'smart' and redefine what 'smart' means for its audience. This ownership has the potential to differentiate the brand from its competitors in a saturated market.
The Breadbox Marketing team worked closely with Smart Homes for Living's state Marketing & Sales Manager, Adam Schaal, and his experienced team to define their needs and a top-level creative solution was the highest priority. An overall branding solution as well as a concise tactical campaign was the focus for the creative team and three fully developed creative ideas were presented.
The creative brief was the first stop for the team, which was led by Breadbox Marketing's strategic director, to define the brand's proposition – helping you make a smart choice (for a better life).
The creative team leveraged off the brand's existing campaign to ensure continuity while also strengthening the idea and connection to the audience. The following executions were presented for each creative idea:
TVC concepts
Radio scripts
Digital advertising
Social media content
PR strategies
Key messages
Following approval of the creative direction, titled 'All The Smarts', the team began production to align with the current media schedule, including TV, radio, and digital advertising. Currently, Breadbox Marketing are rolling out the new campaign for Smart Homes for Living with an integrated campaign across top-line media, online, and PR executions.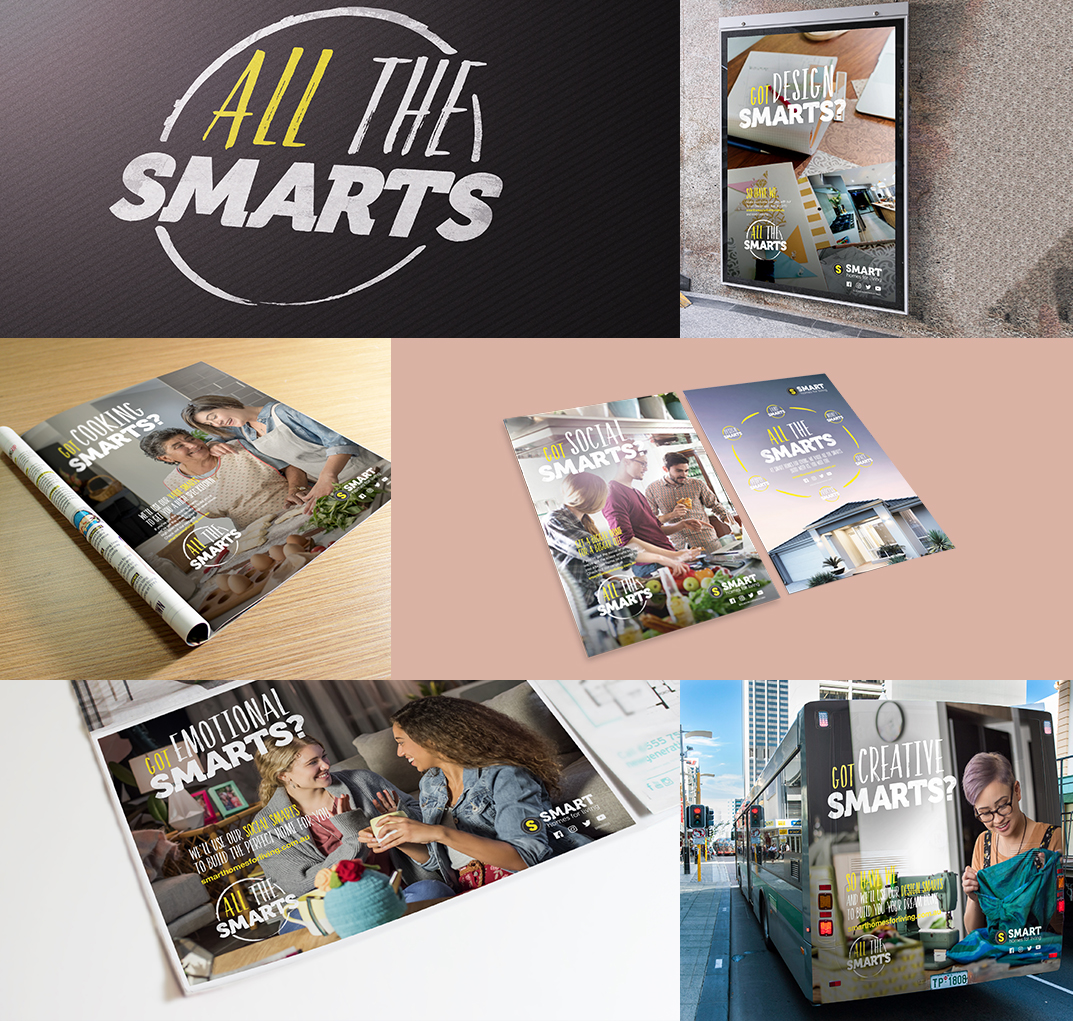 Can we help your business
or organisation rise?
We'd love to hear from you.
Get in touch