l
CAMPAIGN
Branding Identity
Totum Physiotherapy
Totum Physiotherapy and Pilates for Women is a new business that provides specialised health services to prenatal, postnatal, and menopausal women. The founder of this business approached the team at Breadbox Marketing in an effort to create a strong, strategic brand to take to market.
First steps first; Breadbox Marketing conducted an all important target audience research phase and a brand strategy. This foundation became the guide for everything moving forward. The insights that were gained during the research phase really made the difference when it came to putting pen to paper – or 'designer to logo' in this case. The full branding identity for Totum Physiotherapy included:
Logo design
Interior fit-out
Signage and façade branding
Business cards
Letterheads
Email signatures
Website design
From here, and with a strong brand acting as the guiding star,the team were then able to seamlessly move into website development, a detailed SEO strategy, and social media marketing and advertising to increase awareness.
The strategy include an integrated marketing and media plan and a photo shoot to showcase the important work being done in this humble studio.
We predict big things for Totum Physiotherapy in regards to building a successful business and, arguably more importantly, in the area of health advocacy for women as they shine light on issues that are more common than most women realise.
Website: http://www.totumphysiotherapy.com.au
Facebook: https://www.facebook.com/totumphysiotherapy/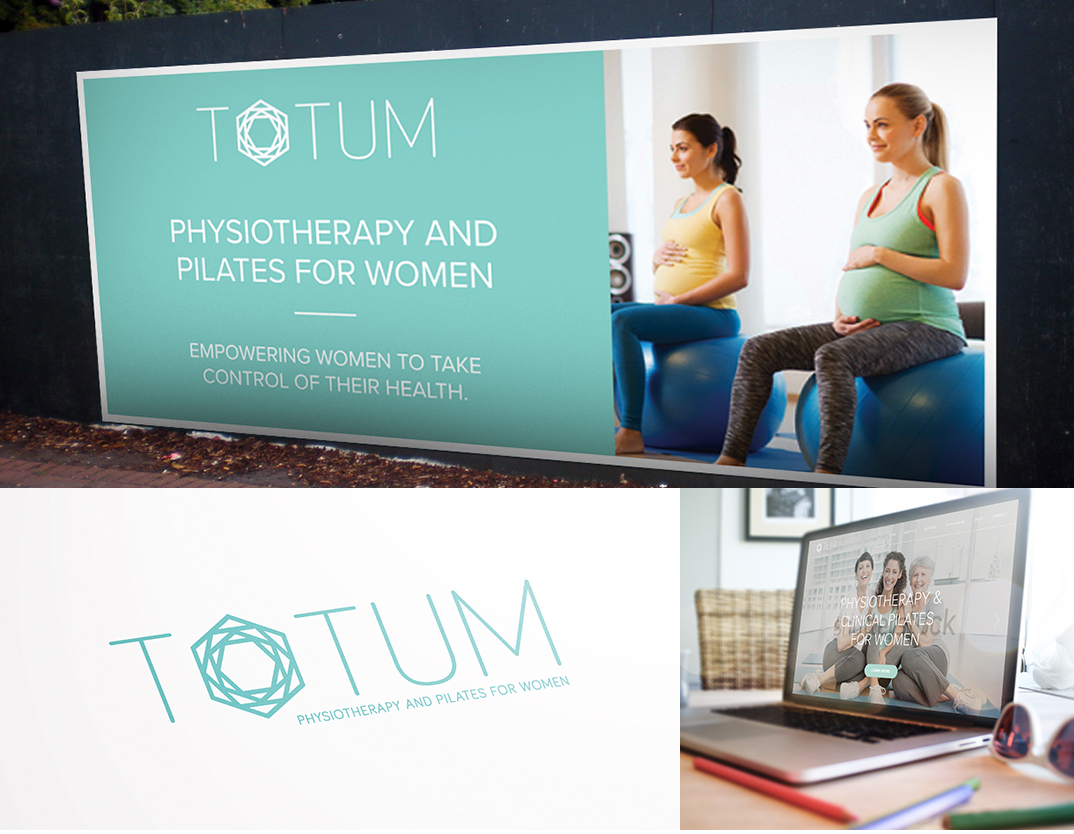 Can we help your business
or organisation rise?
We'd love to hear from you.
Get in touch