l
CAMPAIGN
Hook Into Healthy
Sweetlips Fish Bars
Sweetlips are a much-loved Fish and Chips brand, serving West Australians premium and predominantly locally caught fish since 1995. Fast forward a few years and the industry has seen a decline in fish and chip sales across the board due to the consumer perception that fish and chips are no longer a healthy meal option, with many choosing another healthier alternative.
Research revealed that consumers are choosing fish and chips an average of once a month. To combat this widespread decline in sales and market share, a bigger business strategy needed to be implemented.
The team at Breadbox Marketing repositioned the Sweetlips brand in order to reach a more discerning and less cost sensitive patron, while still retaining the classic crowd pleasers.
The Hook-into-Healthy campaign aims to position Sweetlips as the choice for both the healthy conscious consumer, whilst also relishing on the positive experiences of fish and chips being truly 'shareworthy'.
The Breadbox Marketing team worked closely with the Sweetlips team to develop a new menu with health at the forefront, launched online and utilising outdoor media such as billboards and busback activity.
Sweetlips also employed Breadbox's services to assist in the interior details of their new Melville store including fit-out selections, dineware, menus and point of sale material encapsulating the new direction as a 360 degree brand experience.
The following applications are also in progress as part of the campaign rollout:
Brand Strategy
Campaign Creative
Marketing and Communications Planning
Store Fitout
Menu Development
Store Fitout
POS Material
Campaign Photography
POS Material
Digital Advertising
PR Launch Strategy
Signage
Organic Social Media Strategy
Outdoor
Corporate Stationery
Website: sweetlips.com.au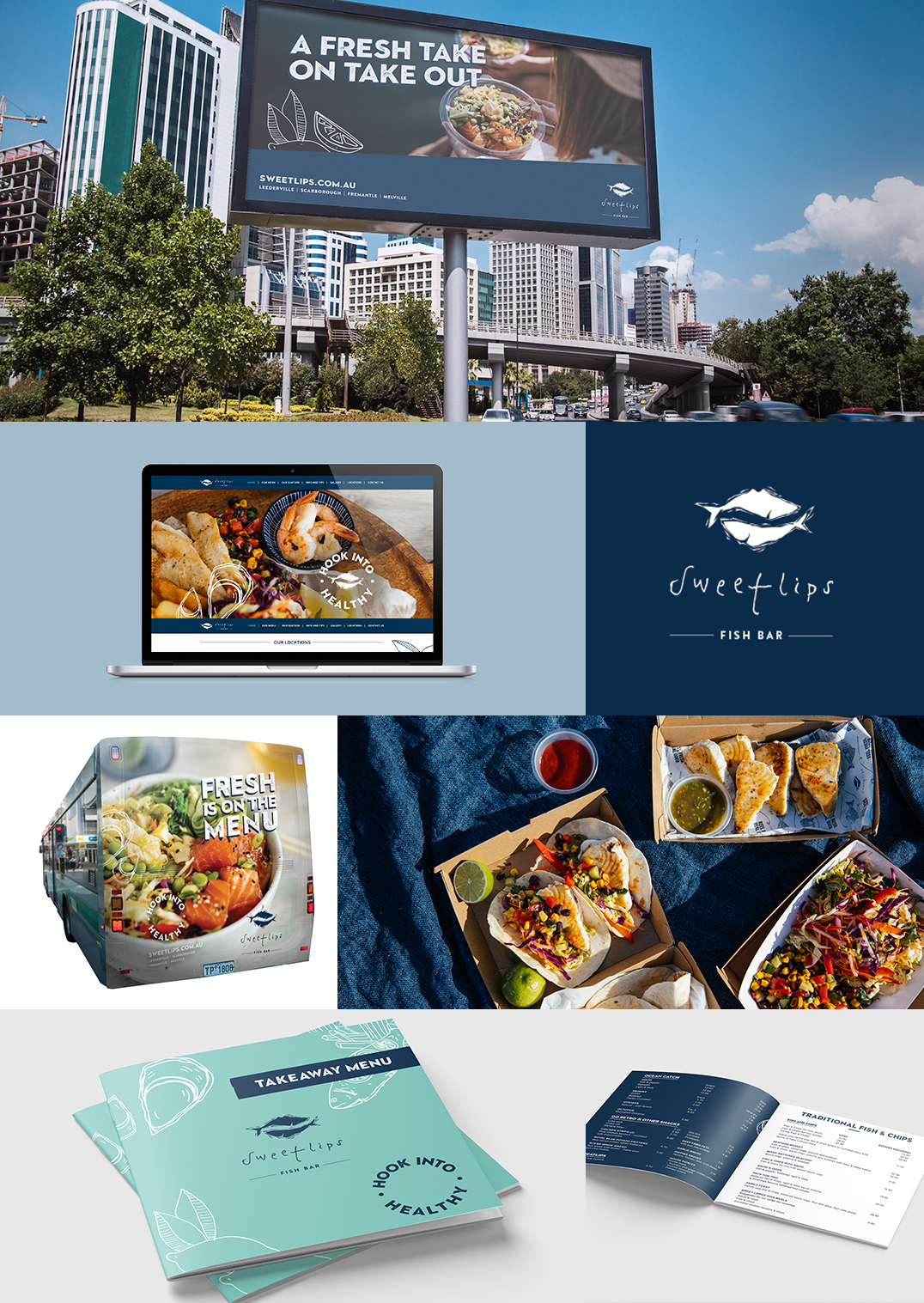 Can we help your business
or organisation rise?
We'd love to hear from you.
Get in touch