l
CAMPAIGN
Brand Awareness
Caversham Wildlife Park
Caversham Wildlife Park is a local wildlife park that showcases the largest private collection of native wildlife in Western Australia. Located in the Perth hills, the park provides local, national, and international tourists with the opportunity to get up close and personal with native animals and experience all that Australia has to offer.
Faced with mounting competition and a slowing tourism market, Caversham Wildlife Park approached Breadbox Marketing looking for a unique, innovative, and eye-grabbing way to boost park awareness and grow market share. With this goal in mind, Breadbox Marketing's media and planning team reviewed the market environment and recommended a large-scale airport wrap to target tourists as they touched down in Perth.
To ensure the best results, Breadbox's strategic team identified an opportunity for Caversham to position itself as a must visit destination; a place where visitors can go to tick off items from their bucket list. This strategy drove the creative and resulted in a design that was not only visually appealing but also strategically focused.
The airport wrap is currently live and is expected to reach over a hundred thousand tourists over the coming months making is a highly cost effective campaign.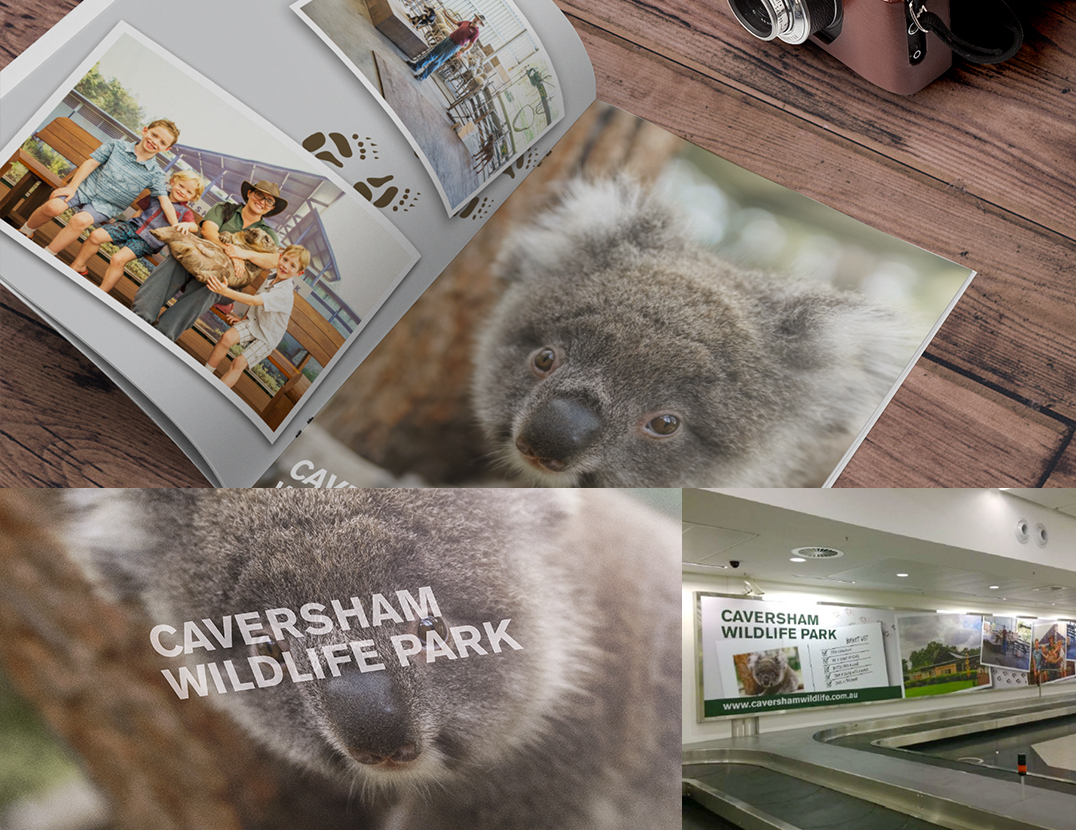 Can we help your business
or organisation rise?
We'd love to hear from you.
Get in touch